Services I specialize in:
As an ADHD coach, I work with kids, teens, young adults, and parents to navigate through the world with ADHD. I help my clients use their strengths to be their best self, and help them find strategies to overcome their executive function struggles. I can assist with time management, organization, social skills, motivation, poor memory, and procrastination. I help parents cope with daily ADHD challenges such as missing assignments at the bottom of the backpack or trouble with getting started on projects. By working WITH my clients, I help create customized systems for dealing with daily challenges. So many times, our ADHD children find themselves beaten down by constant failure. By focusing on what they do well, and building from there, I can help build their confidence and learn to appreciate their brain wiring. We can work together to find the unique strategies they need for their unique brain.
Sessions are paid hourly. All monthly payments include a half hour phone session with parents once a month. Young adults 17+ can set appointments that could be conducted through facetime or on the phone.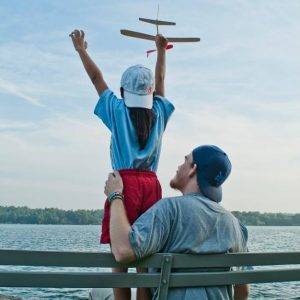 Social Skills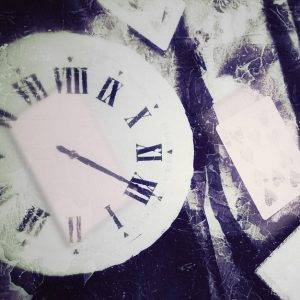 Time Management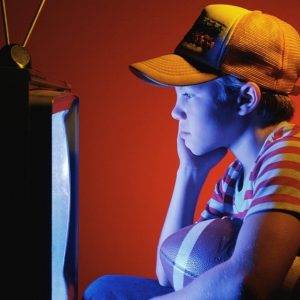 Motivation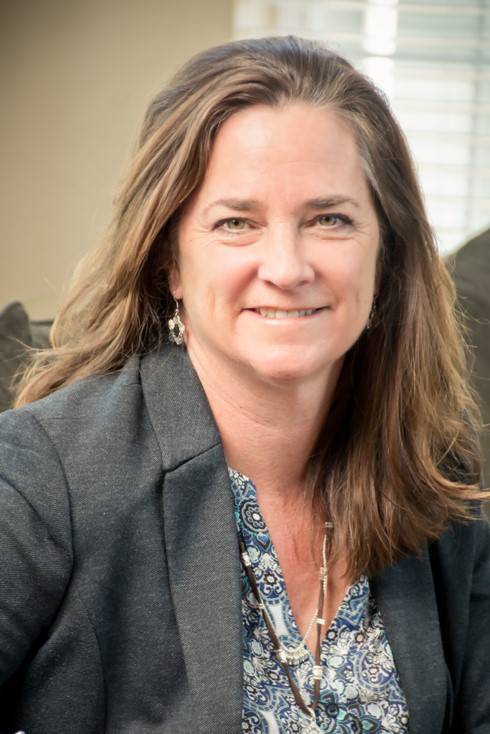 Cary Colleran
About - Cary Colleran, AACC
After sending my own ADHD son off to college, I realized that I had helped him navigate high school with ADHD, but I hadn't taught him how to live with his ADHD without me. Without intending to, I had become his executive function and I wasn't going to college with him, so I had to figure out how he could succeed on his own. That realization inspired me to go back to school and become a certified ADHD coach. My ADHD classes were a perfect addition to my BA from San Jose State. I have a passion for working with ADHD kids, teens and adults and helping them find their unique strategies to success.

More about Cary Colleran:
Live in Parker, CO with my family.
Graduated From San Jose State with a BA in Liberal Studies and a minor in Child Development.
Graduated from the ADD Coaching Academy.
How Can I Help?
Having a child with ADHD can be extremely overwhelming and frustrating. By partnering with me, we can uncover particular strengths and weaknesses and find clarity in what strategies will work to succeed throughout life. We can discover how to manage organization, social skills, self advocacy, and time management with our unique brain wiring!
When I work with students, I also work closely with parents to help set goals and clarify struggles. I offer one hour sessions with a student, and set appointments with parents for updates via email or phone. Each one hour session with a student is $125 and this includes parent appointments and phone/email conversations.
I also teach classes at the Parker Rec Center for adults that have children and teens with ADHD. Classes will be posted at http://parkerrec.com/970/Enrichment for registration.
For adults that are looking for ADHD coaching, I will have in-person appointments or phone appointments. We will look at where you are and move forward! We will figure out your strengths and use them to find strategies for success. Adult appointments may also be for parents looking for support with coping with their ADHD child. My rates are $125 an hour, including email and occasional phone conversations when needed.
I am available to help prepare for 504 meetings, and for my hourly rate of $125 I can attend 504 meetings to help get a plan into place that will include appropriate and individual accommodations
Contact Cary to setup your appointment!
Classes at Parker Recreation Center, Parker CO.
CLICK HERE to view upcoming classes.
Cary's Hours:
Monday: 2-6
Tuesday: 2-7
Wednesday: 2-6
Thursday: 2-6
Friday: 2-5
Saturday: 10-3
Library appointments are available Tuesdays ( 5-7) and Saturdays (10-12)
CLICK HERE to schedule an appointment with Cary.
Cary has truly been a gift to our son. The path to find her was bumpy. We tried different ADHD groups and tutors, none of which were really able to help him find success academically. We finally were referred to Cary and with our first meeting, she was able to not only calm our anxiety but help us see things differently and be optimistic for what he could accomplish on his own. Cary's super power has been her ability to relate to my son and truly see him. He not only looks forward to their regular meetings but wants to make her proud with every step he takes. He believes in himself in a way that he never has, academically AND personally and he has done that with her guidance. We are so incredibly thankful for her!
Erin Horstmann
"Our ADHD son starting high school rocked our worlds. He was failing classes, mostly because of missing assignments, and he currently stands at a solid 3.6 GPA with no missing assignments only 2 terms after we started working with Cary. Not only has her ADHD and Executive Functioning coaching been invaluable to my son's academic performance and his self confidence, her advisement and support to me as a parent has been a true lifesaver. She gets it, as someone with ADHD and as a parent, and her commitment to her students and their parents is remarkable. She has been a cheerleader for both of us. As someone who does not have ADHD and never struggled with EF or academics, I have always struggled to "get" my son. She has helped me make the connections and my relationship with him has never been stronger. As a major plus, she has a network of resources that she works closely with which, for us, led to critical discoveries of our son beyond ADHD. I had felt so isolated in our son's struggles, now we have a solid support Team of coaching, medication specialization, and neuropsychological assessing, all because we were fortunate enough to be referred to Cary, and our son is now thriving."
I swear I could write a book. I'm always happy to be a reference too! Feel free to publish my name with the review.
Hope you are enjoying this beautiful weekend!
Jennifer
Coming from a student, I have always been excited to share all my progress with Cary. She always has fidget toys with her so I could play with one while I am sharing my goals for that week or year! She is always interested in hearing about what I have to say. Some of my goals I worked on with Cary are to always keep my head up in school and to always make eye contact with my teachers and friends. One of the problems I ran into when attempting to seize my goal is that I felt uncomfortable when looking at someone in their eyes. The solution I worked on with Cary was to look at their eyebrows! It has helped a lot!
Noah - 11
We have had great success working with Ms. Cary! Not only has she helped my daughter navigate her ADHD challenges, but she has helped her working through depression and related social issues. My daughter really enjoys meeting with her, and it's amazing how well Cary connects with this 13 year old! She has helped my daughter better understand her diagnosis and has been a great example to her, as she has ADHD herself. She has helped my daughter begin to be her own best friend and advocate for herself. Cary also has greatly helped us parents by educating us about ADHD, 504 plans, and the IEP process, giving us expert advice on how to respond to e-mails, and providing valuable input during meetings with our charter school. She goes the extra mile lending us her experience having ADHD and also having children. She does not hesitate to use her vast network of resources to help find comprehensive, creative solutions to issues that come up along the way. She's truly been a blessing to our family!
Thank you for coming in and giving us a wonderful over-view of ADHD. Our teacher's were very well informed and are excited for you to share your information and experience with parents. Right after your talk, teachers were motivated to go into their classrooms and try some of your techniques and strategies. I especially liked your visual of Understanding the ADHD brain.
Thank you for giving us a better understanding of ADHD. I can't wait to learn more from you in the future.
MARI SMITH
Cary has a gift for this and I am so thankful for her. She has made my daughter understand her ADHD brain and accept it. She has helped her target areas to work on and the buy-in from my daughter is clear. Best of all, I'm seeing positive changes and that is priceless!
CAROL MCRAE
Cary's advice and perspective are very intuitive and practical and her humor in her delivery makes each post a joy to read. Her ability to translate ADHD for non-ADHDers is really insightful! It's been very valuable for me and dealing with my son.
SANDRA ZUCCARO
As a parent of a teen recently diagnosed with ADHD, I can say that I truly knew very little about the common diagnosis. As I was learning about my child's struggle, I found Cary through a close friend. Since working with Cary, both my son and I have a greater understanding of ADHD. Cary has been a calm voice for both of us as we have learned how to navigate the world of ADHD/ADD... Read Full Testimonial on Facebook
NATTIE LEWIS
Cary Colleran visited our staff to help deeper our understanding of ADHD, how students brains are impacted with ADHD and strategies for supporting student success in class. Her personal insights help offer a realness to the learning. Our teachers were able to walk away from this experiences with additional strategies and an understanding that the brain of an ADHD child isn't broken, it just works differently.
KARA TIDEMANN
When it comes to "navigating" ADHD, Cary, is simply the master. Cary's knowledge and firsthand experience with ADHD combined with compassion, understanding and patience have brought my son from believing ADHD was a curse to understanding it's a blessing to who he is.
Kyle is smart, talented, passionate, creative and the list goes on. As his parent, I could see all these traits unfortunately all my passion and preaching couldn't bridge that gap. Cary's innate ability to meet his mind set and communicate effectively and productively has given him the confidence and ability to succeed. We went from a shy (student wise) struggling kid not willing to ask for help to one who is confident, has a new found ability to communicate his needs and willingness to advocate for himself.
Cary is a rare find in the world of ADHD. If you or a loved one is struggling with the confusion of all that ADHD is, reach out to Cary. You won't be disappointed in the clarity she brings.
CATHY WAIDA
For me, Cary was the teen whisperer! My son has struggled in school for years. Cary took time to really get to know him and helped him completely turn around his freshman year. She was so good at getting my son to open up about his difficulties, figuring out what kind of things motivated him and what his goals were for himself. It is truly her gift!! I have recommended her to several friends.
KELLY GAVLAK
For any of you looking to work with your children or even yourself on your ADHD, please look here! Cary Colleran is an amazing resource and does excellent work with anyone trying to navigate life with ADHD. She is outstanding and I highly recommend her to you all!
MARIANNE BUEHLER
The saying goes, "It takes 30 Days to create a habit...."
In May, volunteering for a field trip to the zoo with Ella's class....standing next to another cool mom...."We don't HAVE to get on that bus, we can drive our own car all the way downtown, right!!?"....
"Hell, No. I'll give you gas money if you take me with you...."
In customary fashion, the car ride began with "What do you do?"....
She said, "I'm a coach. I help kids get out of high school and into college, in a way that works for them. Into a major that makes sense and has ROI..."
And that is when I found the answer. For Aidan and me, Everyday started and ended with struggle. Homework was a battle, getting up for school, getting to work on time....anything that had to do with deadlines, accountability and consequences….
Deadlines. Accountability. Consequences....
Deadlines. Accountability. Consequences..the 3 crucial elements to reaching any goal in life. I know this.
I've had a coach since 1997 (and will eat Ramon before I EVER eliminate my coaches)….
I've been coaching attorneys for 20 years. Damn it. How did I not see this!!???....
6 weeks ago, I hired a life coach for Aidan. After session #1, "Where the hell has she been for 4 years! She is my person, she gets me and we have a plan that works for ME...."
When I snapped this photo I was habberjabbing, making dinner and he didn't even look up, "Stop talking, I'm trying to focus..."
It has been 6 weeks. Not 1 missing assignment and his last test he got a 102. He has gotten himself out of bed every single day and has left for school early. He comes home during his off period and studies because "its too temping to blow if off if I stay at school with my buds..."
Aidan is an brilliant kid. He was bored. He wasn't clear on what was in it for him, he didn't have a path and plan that resonated with him, he didn't have the habits, just a melting pot of everyone else's....sounds like an entrepreneur, eh? Don't tell me what to do and how to do it....
He tested a 9 Quickstart on the KOLBE.
Deadlines. Accountability. Consequences.
His coach told me, let me give this a shot. Your job is to back off...No questions about what he's doing or why he's doing it that way....I'm taking over for a bit....
Our household has TRANSFORMED. The days no longer start and end with battles....
He is a boy on a mission. And his mission is crystal clear...to him. And he is uber invested to getting there. Since 7th grade all he has talked about is business college....and when he started DECA, it 10x. His unrelenting determination is 20X....
If your feeling stuck in fear, frustrated or a tipping point..but can't seem to get over the hump...
Hire a coach. Do it. NOW....
Life coach, health & wellness coach, get sober coach, money coach....whatever it is. Make the investment.....
Don't let money stop you. The money will always come...10xxxxxxx....20xxxxxxx.....
The ROI is infinite. The transformation is life altering....
Thank you coach Cary.
MOLLY HALL
Have a comment or a question?